Galaxy Of Geeks Podcast Episode 104 – Bad Batch EP 6 + Loki EP1 Reactions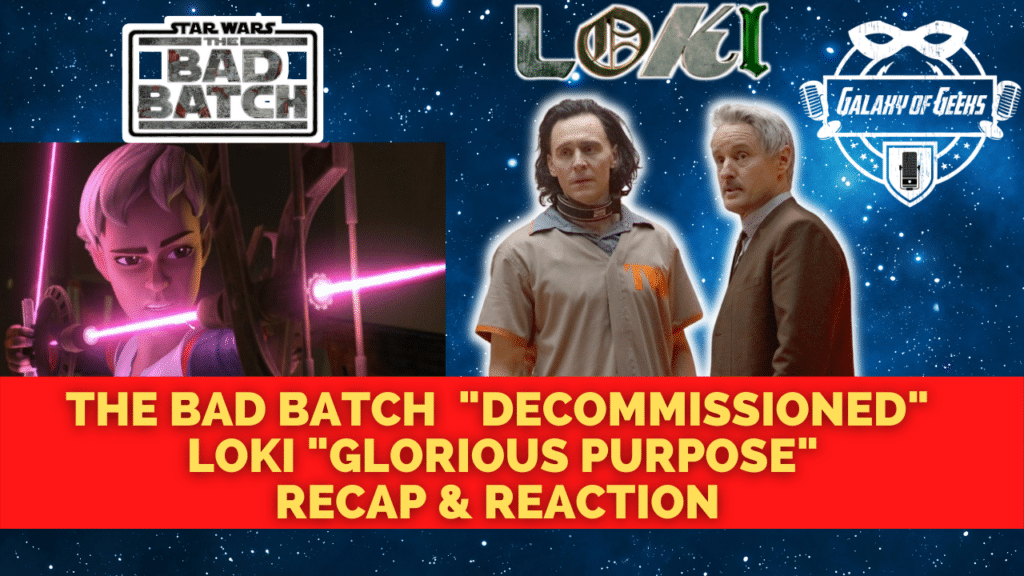 EPISODE 6 THE BAD BATCH | EPISODE 1 LOKI
During the latest episode of the Galaxy Of Geeks Podcast, Christian* and Victor discuss EP 6 of The Bad Batch, "Decommissioned," and EP 1 of the new Marvel series, Loki. They also get into some of the "quick hits" happening in geekdom!
* Christian will be filling in for Chris for the next several weeks
During the quick hits segment we discuss Mephisto being in Loki. Spider-Man Twitter trolling about the movie's trailer. Taiki Waikiti saying Thor Love And Thunder is funnier than Thor Ragnarok. Captain American 4's big bad being Hydra, and didn't we get enough of them in Agent Carter and Agent's Of S.H.I.E.L.D.? Zoey Kravitz getting a Catwoman series. Bill Skarsgard being added to John Wick 4. Todd McFarlane developing a Sam and Twitch TV series. The Book Of Bob Fett wrapping and how it's The Mandalorian 2.5. Liam Neeson not being in Obi Wan. And Pedro Pascal filming The Last Of Us.
This is the audio version of the June 10th, 2021 live stream.
Join us live and interact every Thursday at 6 PM EST / 3 PM PST / 11 PM UK / 12 Midnight CET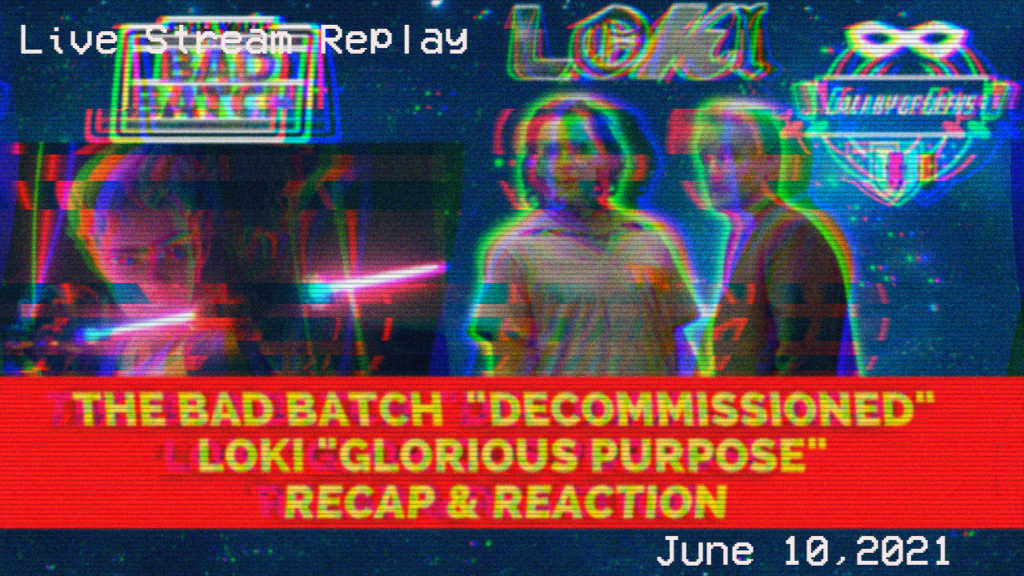 Join our  Facebook Group and interact with other GEEKS daily!
Please support our podcast and buy some GEEKY Merch at our STORE
Subscribe to Galaxy Of Geeks never miss an episode!