Galaxy Of Geeks – Live Stream – June 3, 2021 – The Bad Batch Episode 5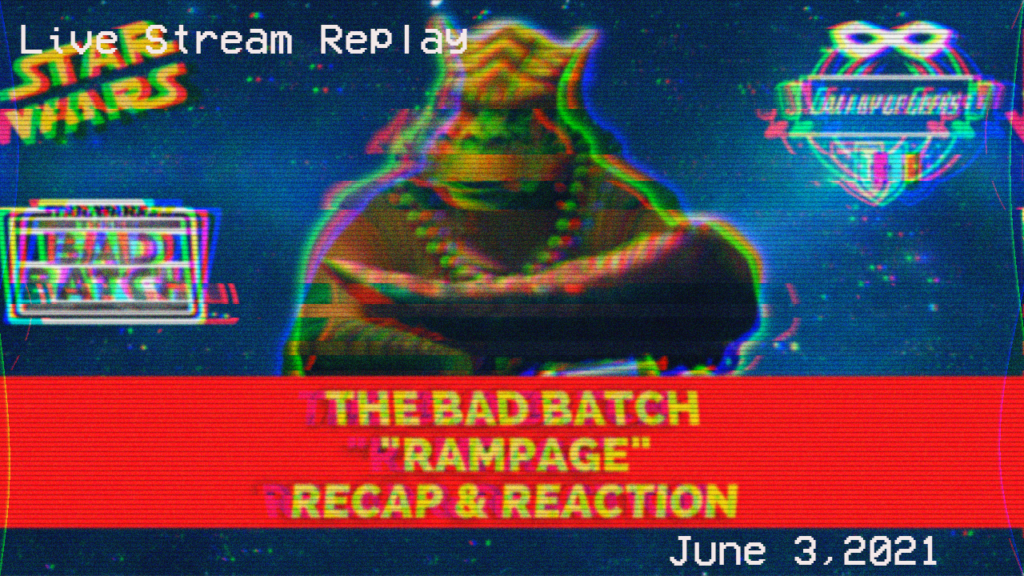 THE BAD BATCH | EPISODE 5 RAMPAGE REACTIONS
During the latest episode of the Galaxy Of Geeks Livestream, Chris and Victor discuss EP5 of The Bad Batch, "Rampage", and other Hot Topics in geekdom!
During our quick hits segment, we discuss Eternals, X-Men, Doctor Strange, Midnight Sons, Ghost Rider, Moon Knight, The Punisher, Blade, Spider-man, Sinister Six, Jupiter's Legacy, Indiana Jones 5, American Horror Story, John Wick 4, and Donnie Yen.
This is the audio version of the June 3RD, 2021 live stream.
Join us live and interact every Thursday at 6 PM EST / 3 PM PST / 11 PM UK / 12 Midnight CET
Join our  Facebook Group and interact with other GEEKS daily!
Please support our podcast and buy some GEEKY Merch at our STORE