WANDAVISION FINALE REACTION AND BREAKDOWN
During this episode of the Galaxy Of Geek Podcast Chris and Victor break down the Wandavision season finale and react to all of the reveals and questions still left open. We also discuss news from the MCU regarding Black Panther II, She-Hulk, and Moonknight. From the DC side of things, we discuss rumors surrounding Justice League 2 and 3, as well as Wonder Woman 3. We wrap things up discussing various Star Wars-related rumors, namely who could play Mara Jade, and Admiral Thrawn.
This is the audio version of the March 11th live stream.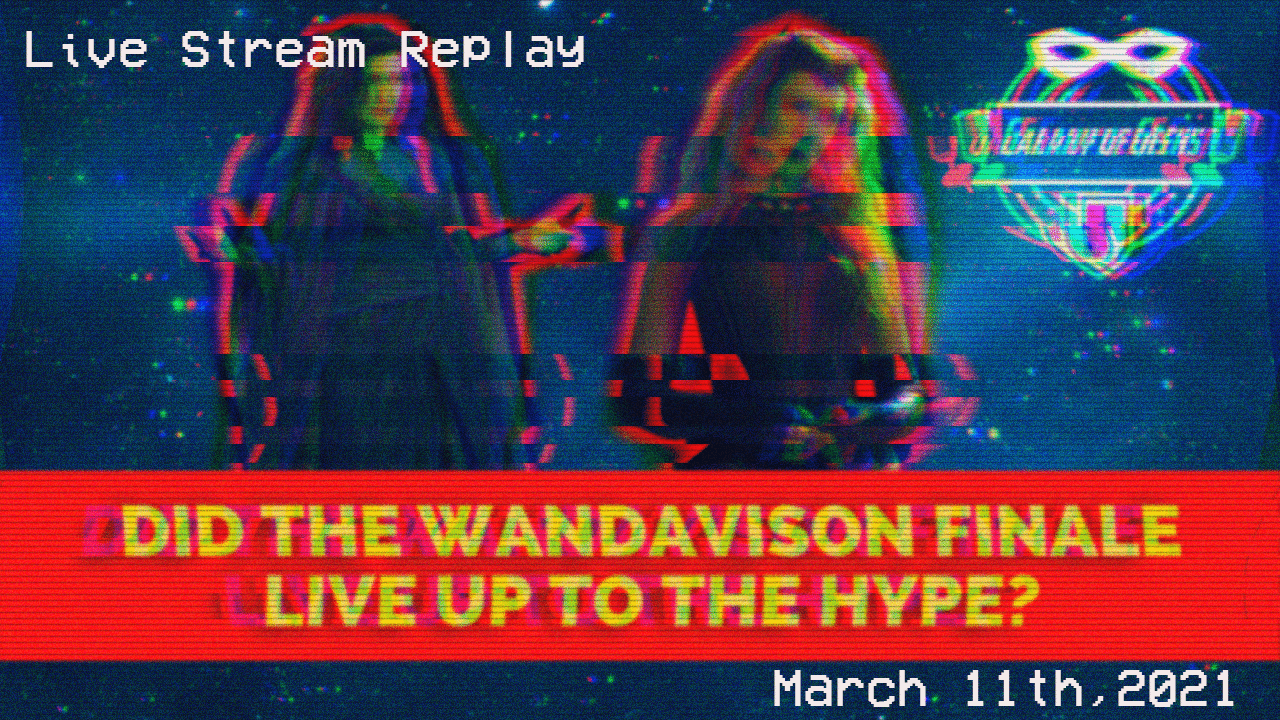 Join our  Facebook Group and interact with other GEEKS daily!
Please support our podcast and buy some GEEKY Merch at our STORE
Subscribe to Galaxy Of Geeks never miss an episode!
GOG on Apple Podcasts
GOG on Spotify 
GOG on Android 
GOG on Google Play 
Follow Galaxy Of Geeks on Social Media!
JOIN IN ON THE LIVE STREAM EVERY THURSDAY ON FACEBOOK AND YOUTUBE
6 PM EST / 3 PM PST / 11 PM UK / MIDNIGHT THURSDAY INTO FRIDAY CET